ONLINE learning at Zlatarski International School of Sofia
Dear parents and students,
Zlatarski International School continues its online learning in the school's online platform zis.zlatarskischool.org, which we apply since Thursday, March 12. In order not to waste valuable study time, Zlatarski International School will be holding classes ONLINE. There will be no classes in the school buildings. Online classes will be mandatory.
In order not to waste valuable study time, the School board does not cancel classes, but transfers them to the online ZIS platform. This allows for a fruitful learning process with the participation of teachers and students. Teachers give instructions, collect students electronic files of completed tasks, and/or assign homework. We remind students to enter the ZIS system with the same username and password they already use in SIS sis.zlatarskischool.org.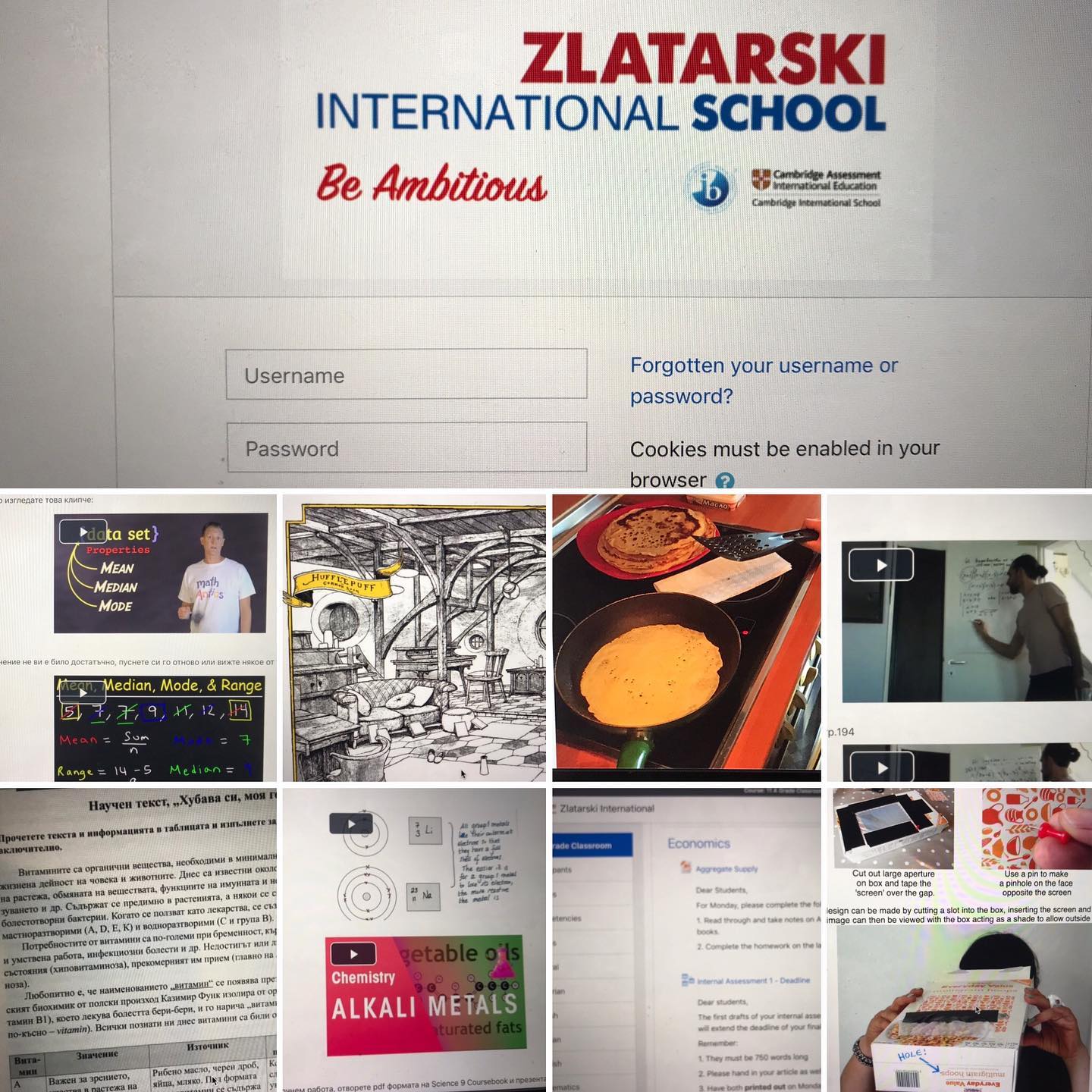 The organisation of the virtual school day follows the weekly timetable for each class with their respective subject teacher. Classes start at 8.00 and follow the timetable for lessons for the day. Students are required to join the classes and subjects discussion groups for the same time periods when their regular classes take place. We encourage parents to check whether their children enter the online learning platform on time, whether they enter their discussion forums and class chats, whether they have done their class work tasks and whether they have turned in their set homework online in time.
Teachers use different methods in their classes – some will hold a video lesson, other will communicate through written means. The School and the teachers provide access to online learning resources as required by the Ministry of Education, Cambridge Assessment and the International Baccalaureate. It is in the interest of all for students to have their school provided textbooks with them.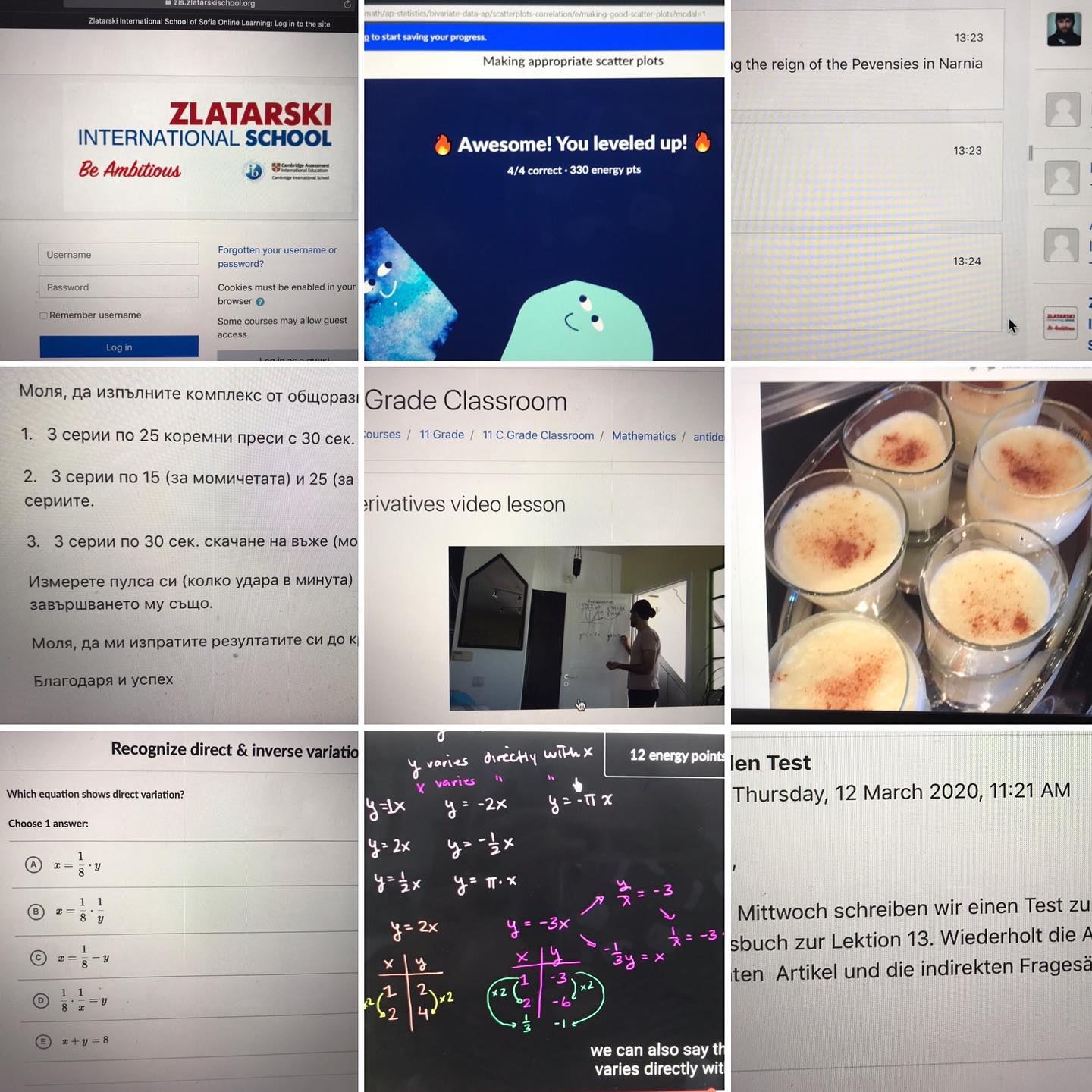 Given the opportunity to learn online at Zlatarski International School, the commitment by the teachers, the support of the parents, the positive attitudes and discipline in students, we hope that the required physical absence from the school campus will not stop us all from holding quality teaching and learning online.
Kind regards,
Zlatarski International School of Sofia