International Week at Zlatarski International School of Sofia
From 19th to 23rd of February we celebrate International Week at Zlatarski International School of Sofia! We will use the opportunity to discuss our similarities and differences. About 10% of our students are international students, and many more are those who have at least one parent of another nationality or at least have traveled around the world. This week we are celebrating this cultural diversity in our school.
Debate on Globalization at the Zlatarski International School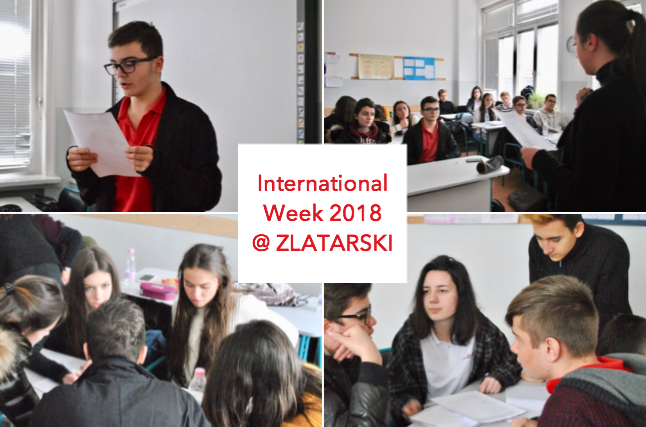 Our students discuss important topics like Globalization and Stereotypes. Being international comes with many advantages such as tolerance, expanding knowledge of other cultures, studying the traditions and beliefs of other nationalities. But it also means that we encounter numerous differences among us. We believe it is important to speak openly about the obstacles to the globalized world and the influence of stereotypes on stigmatized groups. To be able to overcome stereotyped thinking, we need to think and understand it.
International food at School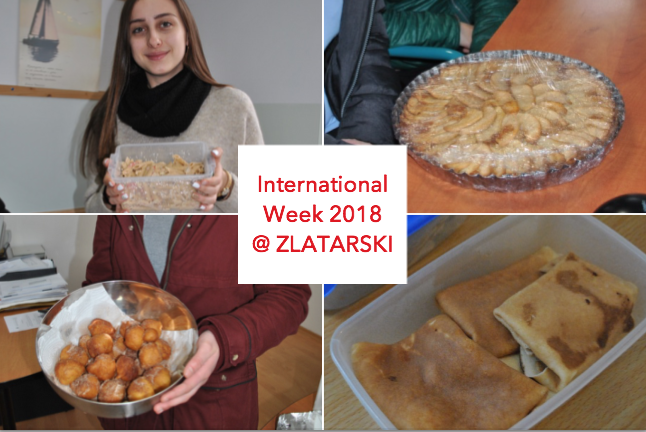 International Week at Zlatarski School is interesting not only for our minds within our thematic lessons, but also for the senses. We explore the richness of international cuisine. House-made pancakes from the Ukraine, pasta from Italy, donuts from Portugal, apple pie from Germany and Bulgarian traditional snacks are among the tastes we tried.
Country presentations and Costumes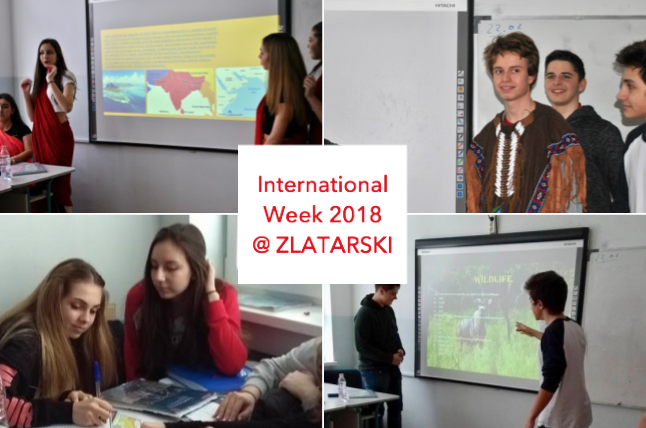 International Week @ Zlatarski International School of Sofia continues with exploring countries and traditions. Our 9th-graders took their tasks very seriously and dressed up in traditional clothing to add more details to their presentations. Creativity pays off as we saw some great acting skills that made us laugh out loud in a presentation of Mozambique and some beautiful costumes and amazing dance moves in a presentation of India.