Annual ceremony and graduation of the Class of 2019: 21 June 2019 at 9.30am
Dear parents and students,
We kindly invite you to the annual ceremony of Zlatarski International School of Sofia and the graduation of Class 2019, which will take place on June 21, 2019, Friday, at 9:30 am. For the 24th consecutive year, the school will mark the end of the school year by sending its 20th class and awarding the students with the greatest contribution to the school community.
Graduating students must be at school on June 21 at 8:00 in the morning. We ask students to be dressed elegantly, including the choice of shoes – without sneakers and inappropriately high heels! Boys must wear a white shirt with a collar.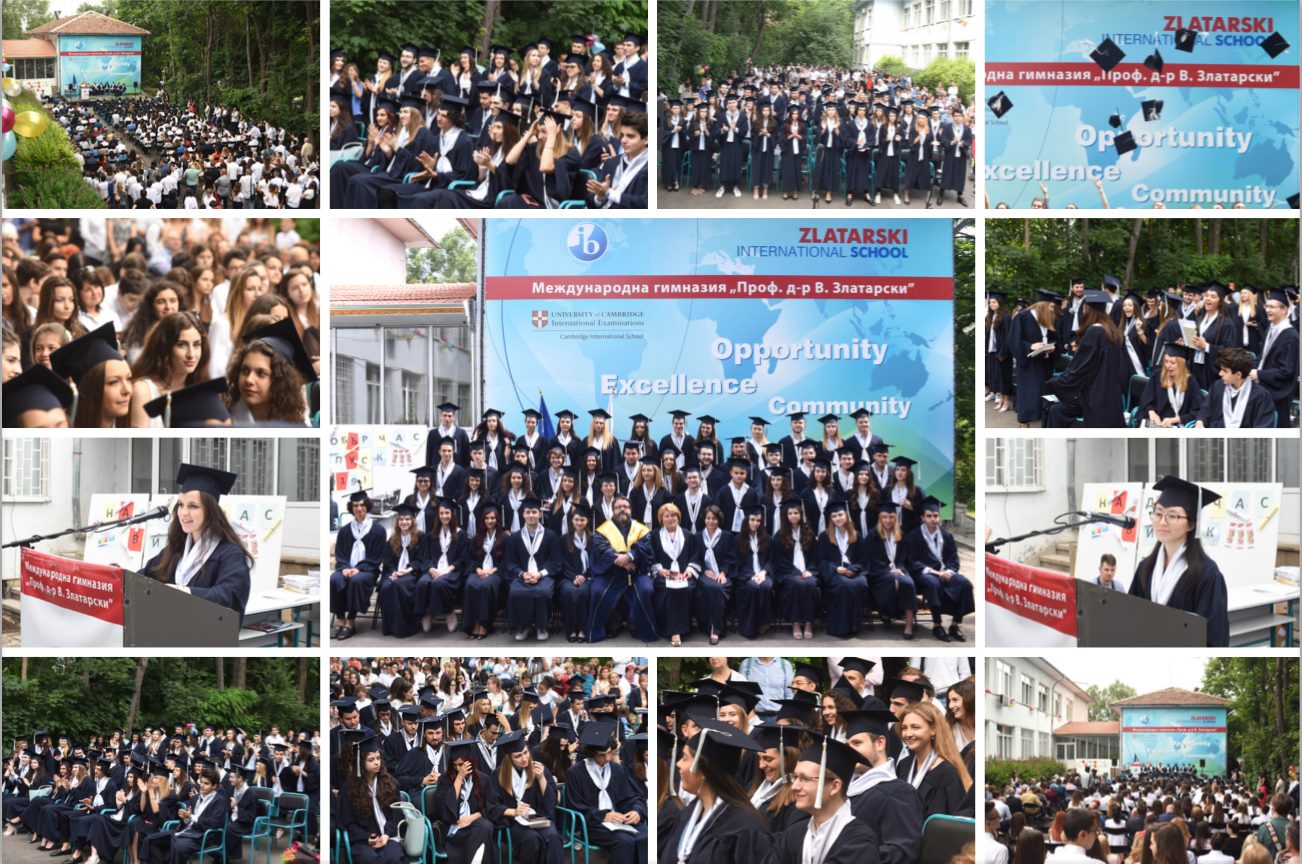 All of our current students are to attend school on this day and are expected at 8:00 for lessons. We kindly ask parents to assist the students to come in dressed in formal clothing: white shirts and black trousers/skirts.
It will be an honour and a pleasure for us to have you at the celebration and your support in our efforts of modern education with high academic achievements. We will be expecting you on Friday, June 21, 2019, at the graduation ceremony of the Class of 2019.